Vij's Black Chickpea Curry
Serves 4 – 5 Medium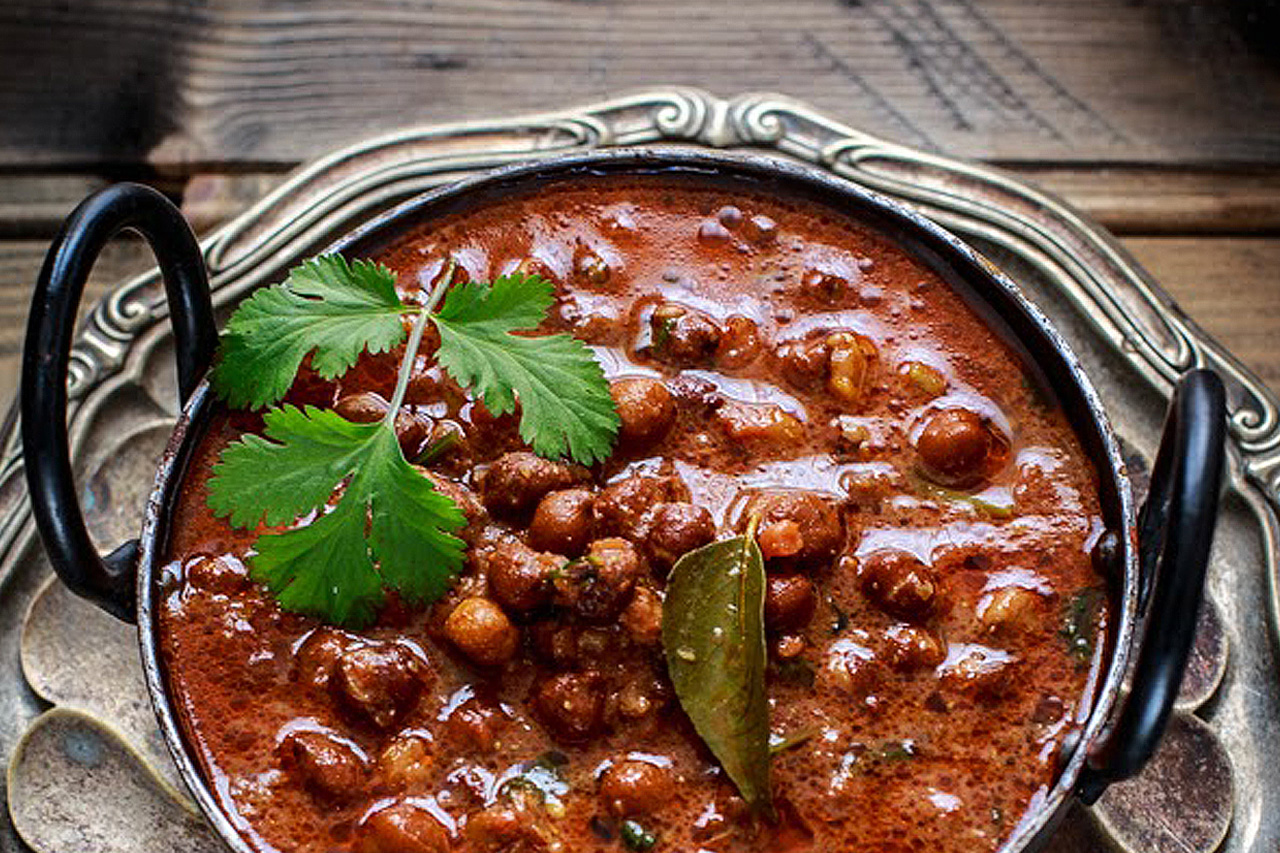 Ingredients
Black Chickpeas : 1 cup, dried

Cooking Oil : 4-6 tablespoons

Vij's Garam Masala : 1 tablespoon

Onion : 2 medium, chopped

Tomato : 1 large, finely chopped

Garlic : 2 tablespoon, finely chopped

Cilantro: ½ cup, chopped
Email me this recipe
Share with friends
How to Cook
Wash and drain chickpeas. Place chickpeas and the 3 cups of water in a bowl and soak overnight, or atleast for 6 hours.

Drain chickpeas and place in a large pot with salt and 9 cups of water. Simmer until chickpeas are cooked.

In a separate pot, heat oil on medium for 1 minute. Add cumin seeds and sizzle for 30 seconds. Add onions and sauté for 8 minutes then add garlic. Stir in tomatoes.

Add Vij's Garam Masala, fenugreek and salt. Reduce the heat and cook the masala. Add boiled chickpeas and their water to the masala. Simmer for 10-15 minutes. Ladle curry into individual bowls. Serve immediately.