Vij's Tandoori Spiced Chicken Drumetes
Serves 5 – 6 Hot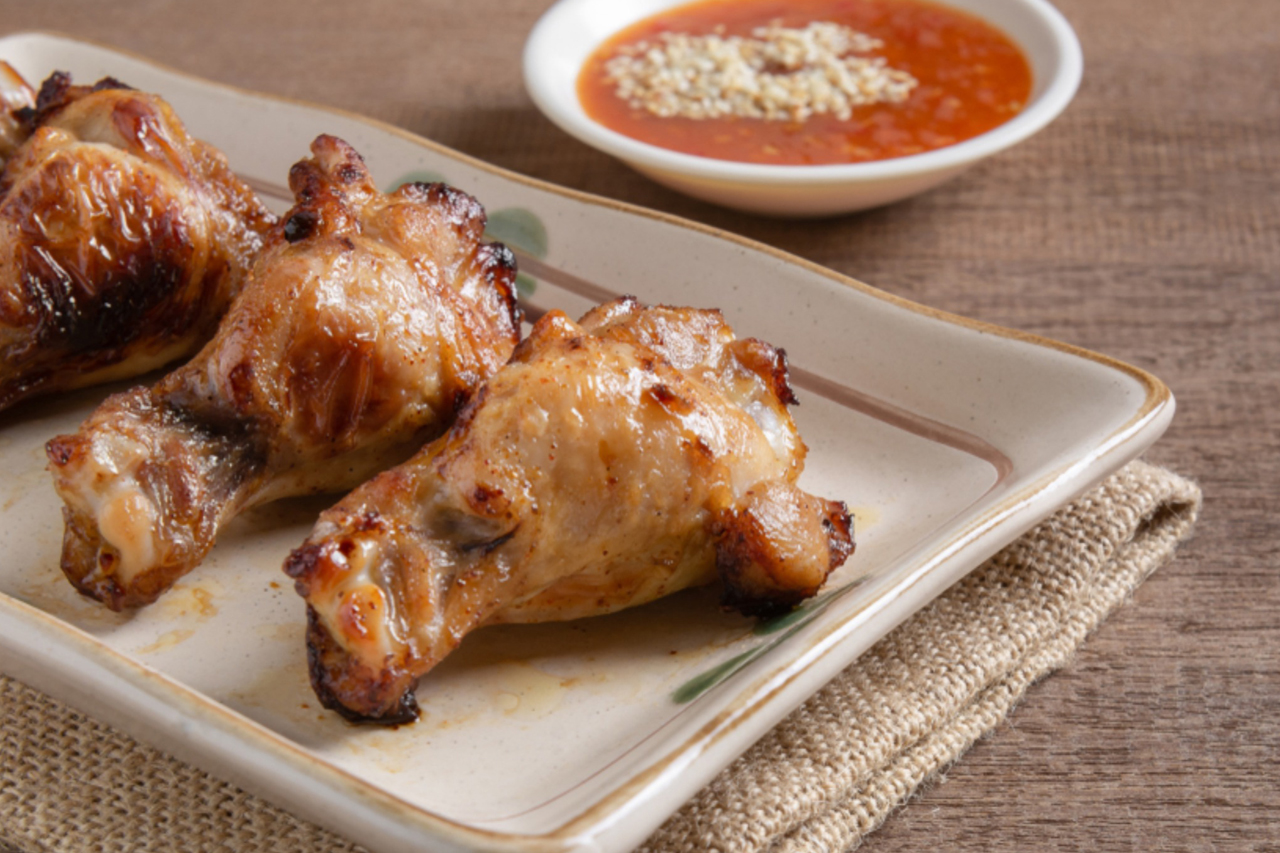 Ingredients
Chicken Drumettes : 1 ½ kg / 3.3 lbs, 8-12 portions

Yoghurt, Plain : 1 cup / 200g whipped & strained

Cooking Oil : 4-6 tablespoons

Lemon Juice : 5-6 tablespoons

Vij's Maharaja Masala : 1 pack
Email me this recipe
Share with friends
How to Cook
Mix Vij's Maharaja's Masala with lemon juice, strained yogurt and 2 tablespoons oil/butter to make a smooth paste and apply this paste all over your chicken drumettes. Marinate for 2-3 hours.

Place the drumettes on low heat of charcoal / gas grill. Grill evenly on each side, brushing oil on as necessary.

When done, place it on a platter and top it off with some Vij's Naughty and Tangy Masala. Serve it piping hot!